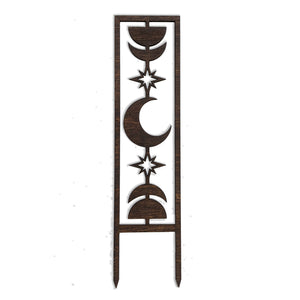 Plant Trellis - Stargazer
Sale price Price $17.00 Regular price
Designed to offer support to your trailing houseplants or offer extra design interest to any potted houseplant!
This plant trellis is designed and laser cut by our small team of creatives at Savvie Studio. Each trellis is made from 1/8" birch wood that has been stained to help protect the wood.
The Stargazer design is 3" wide and 11.5" tall. It is designed to fit into a planter that is 3" or wider.