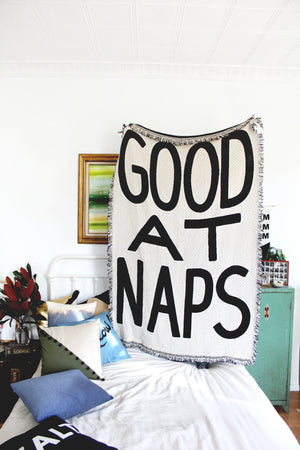 Good at Naps Throw Blanket
Sale price Price $120.00 Regular price
We know a thing or two about nap time. Most importantly-naps are good and we're good at them. Keep your napping skills subtle by folding up this throw or say it loud and proud with it draped over the back of your preferred napping couch.
Aprox 44"x68", not including fringe. 100% Cotton. Machine wash cold, tumble dry low.
Made in the U.S.A. by Calhoun + Co.